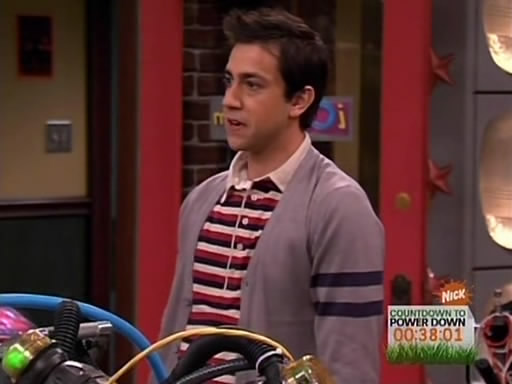 Scott's Tip Of The Day: I received the following email in my inbox this morning...
Hey, Scott,

I am a fellow reader of your blog and was reading a few of your older posts and came across the one where you drank the 17 year old Pepsi. First, WHY? Why would you do that? No normal person would do that, depending on your definition of normal. Anyways, I watched the video you had posted and realized that you look like that dude Cal, fro iCarly. He's the dude who helped Carly with her science project by helping her build a nuclear powered generator. So I was wondering, have you ever been in the acting biz? At all, cuz I mean, you looked a lot like that actor.

Cheese Face (note-- note my real name. It's just the name i use to blog with.)
Cheese Face,
Originally, my friend Jordan was supposed to drink the Diet Crystal Pepsi. I told him I would purchase it if he would drink it. He got cold feet. I could not and would not let this go to waste. I also promised some friends that someone would drink it. I always keep a promise. Jordan got me some beers at a White Sox-Yankees game and we called it even.
Additionally, I never claimed to be "normal." I don't really think a "normal" person would write most of the material on my blog. What is normal anyway? Run-of-the-mill? Boring? Who wants to read a boring blog by a boring person?
Although I am familiar with the show iCarly I have never seen a full episode. You think I look like Cal? I posted a pic on the top of this post. Should I be flattered? Do you have a crush on me? Is that a good thing? Do I look like a actor or do I just look like that actor? Can you make me famous? Do I have to do porn first? I am pretty sure that's a bad idea. My mom would be so mad at me if I was in a porn movie. How do I explain that? I guess I would be in a porn if I didn't have to get naked. I could be listed in the credits as "Pizza Man #2 (the pizza man that does not get naked). Yeah! That could work! But just in case any serious directors are reading this and casting for a legitimate film, I would be happy to act in it.
Any other questions? Want to hire me to be in a movie where I don't have to show dong? Email me at scottstipoftheday@gmail.com. I look forward to hearing from you!